Working with Robert Henke?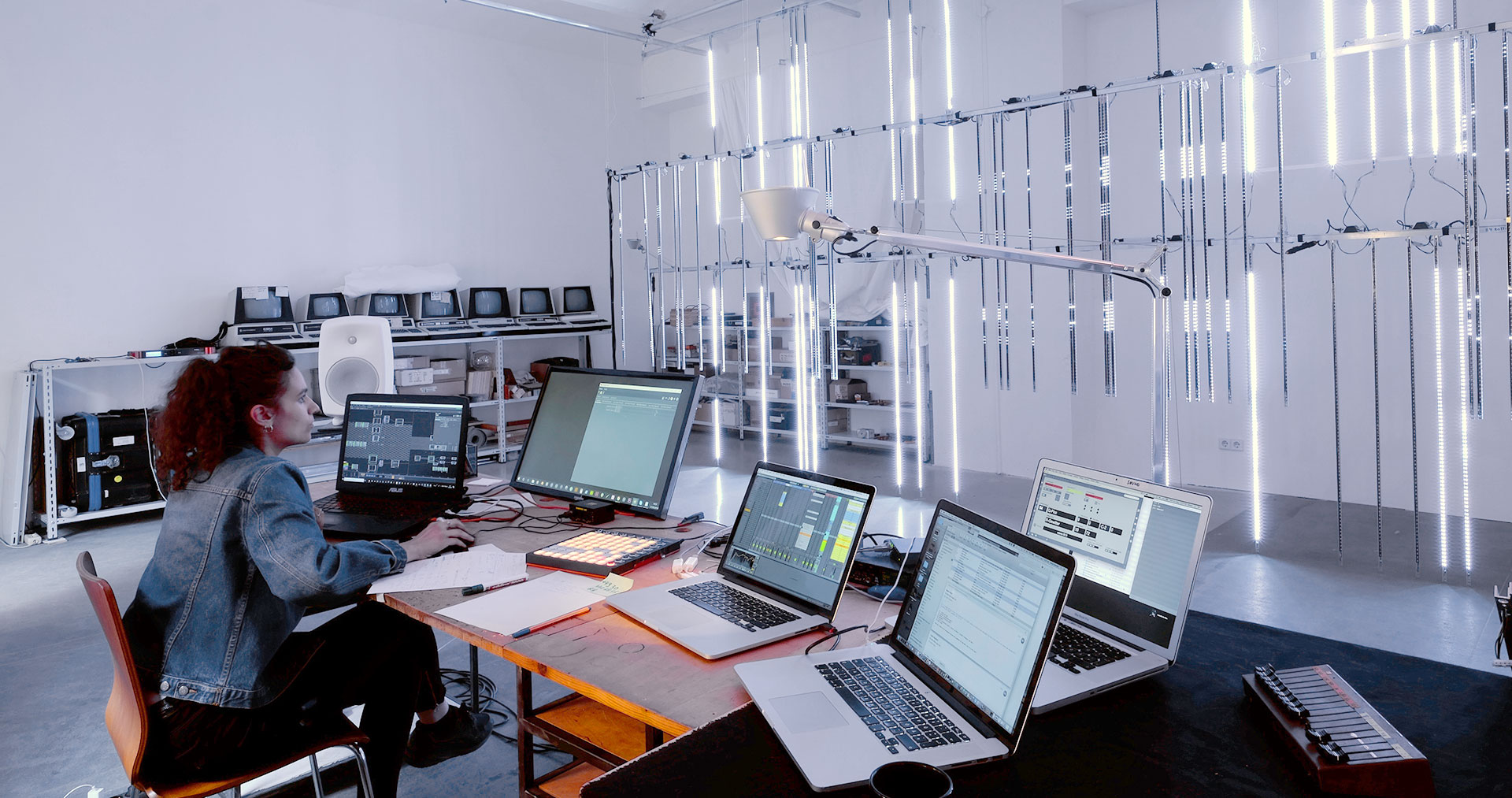 For the realization of performances and installations, Robert Henke operates a workshop space with a small team of people, located in Berlin-Kreuzberg.

Working with us requires a vital interest in Robert's work and related fields of artistic expression, excellent communication skills, and the ability to work self-motivated, precise and with attention to details. You are familiar with Mac OS, and Apple office products (Keynote, Numbers...) You enjoy learning new things in a relatively short period of time and you are precise and thorough in your work. You have fluent English language skills and understand basic German. Since finding a place to stay in Berlin became nearly impossible in more recent years, you already have to live in Berlin if you want to work with us.

We explicitly welcome women and non-binary folks, there is room for you in the field of technology-related arts / arts related engineering.
Intern

If you are studying computer science or electrical engineering, love coding and hardware development, and have an interest in digital arts, we might have an internship to offer.
The internship requires full commitment, and the ability to dive deep into learning new things. But it also means you are actively contributing to projects and your achievements do matter and are valued. The scope and time period of the internship can be discussed.
At the moment (May 2023) our focus is keeping the old CBM 8032 computers happy and alive when touring, and on programming real time laser graphics code, hence familiarity with hardware development and / or vector graphics would be a plus.