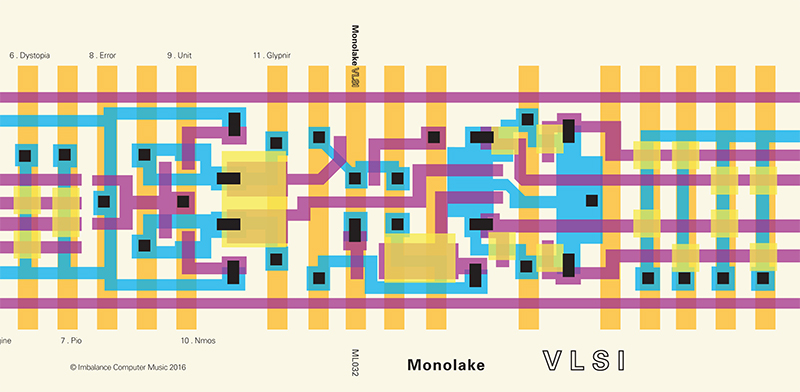 imbalance computer music | ML 032 | October 7 2016
CD / download / EPROM
In the late 1970s, a series of significant enhancements in technology further accelerated the evolution of the digital age. Graphical interfaces, networked computers and new software tools allowed to design and manufacture integrated circuits with tens of thousands of functions on one chip; a process called Very Large Scale Integration - VLSI. The structures became so complex, that for the first time computers were needed to build the next generation of even faster computers.
As a result of that evolution, the heart of a computer could now be put onto a single chip - the microprocessor was born. It made possible the move from large mainframe systems to personal computers, allowed teenagers to build systems in garages and become billionaires, gave birth to the game industry, and also enabled the creation of completely new electronic musical instruments: digital sound generators, drum machines, samplers and effects.
Most of the signature sounds on the VLSI album were programmed using early digital synthesisers; machines built by individuals or small teams of adventurous engineers and music enthusiasts during the 1980s, stretching the imagination of what could be done with a handful of chips and a good idea.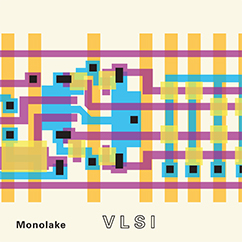 The VLSI album is sonic archeology. Tiny artefacts of the instruments used have been carefully excavated and brought to new light. What was once perceived as limitation and dirt can now be experienced as character, colour and patina. The interaction with these machines guided a minimalist and structural approach to sound and rhythm, expanded and re-contextualised into a futuristic soundtrack, utilising the recording technology of 2016. The result is inspired by early techno, UK breakbeat and dubstep, african dance rhythms, future glitch, ambient and a variety of amazing academic computer music.
The concept for VLSI emerged during an artist residency at the Center for Research in Music and Acoustics (CCRMA) at Stanford University in 2013, which helped me understand not only some deeper technical aspects of my trade, but also the social and cultural peculiarities of Silicon Valley.
Thus, the VLSI album is also a reflection of very present social, economic and political topics driven by high tech companies more powerful than governments. The dystopian undercurrent in the music is deliberate.
Ableton Live9, Operator, Simpler, Sampler
Alesis Quadraverb
Celemony Melodyne
Dave Smith Instruments Prophet 12
Dynacord DRP-20
Emu Systems SP-12 Turbo
Ensoniq ASR-10R
Eventide Eclipse, H3000
Henke GranulatorII, MicroDrum, ConVoyage, Density, FDN4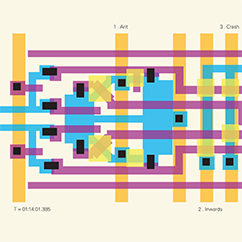 Korg MS 20, DDD-1
Lexicon PCM-80 480L
Linn Linn Drum
New England Digital Synclavier II
Oberheim Xpander
Palm Products Germany Wave 2.3
Quantec Yardstick
Sequential Circuits Prophet VS
Yamaha SY77, DX27, DX7
Various Eurorack Modules
VLSI marks the endpoint of a series of six EPs, released between 2014 - 2016. The source material from these EPs has been re-arranged and augmented for the album, with additions of previously unreleased pieces.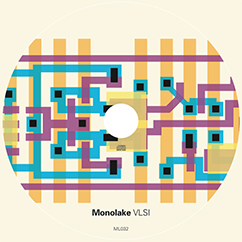 Produced by Robert Henke 2014-2016. Pio co-produced by Electric Indigo. Mixed by Mark Ernestus and Robert Henke. Design by Snc. Graphics adapted from 'Introduction to VLSI Systems' by Mead Carver and Lynn Convey, 1979.
(c) 2016 imbalance computer music
*** distributed by Hardwax ***