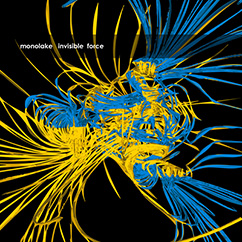 imbalance computer music | ML 013 | February 04 2005
12 inch
First 1000 pressings in
white
vinyl
Produced by Robert Henke with T++. Mastering and vinyl cutting by Rashad Becker at Dubplates & Mastering, Berlin.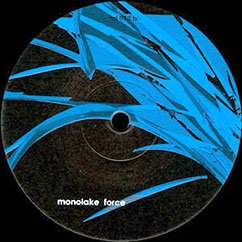 Invisible
. We arrived late. John gave us the passes and showed us around. No one talked while we entered the main assembly hall. We went all the way up till we reached the platform. I was confused by the anouncements. John could not explain either, they installed the speakers long before he started working here.
Force. The guys at the terminal room were ready. So were we. The red light went on, and we took the glasses. I could not see anything with them. There was complete darkness. We were told to back up a bit. Everyone was quite nervous. I stepped on a bunch of cables and fell on my back. The room was full of light.
Cover inspired by J. Glatzmaier's images of thegeomagnetic field.